How Do I Choose Water Extraction and Restoration Company in Ottawa?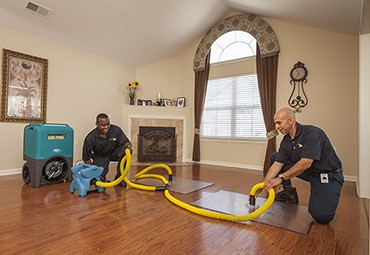 Water disasters are among the most disruptive and costly types of damages to property you will ever face. No matter how large or small the perceived damage may be, you want a water damage restoration in Ottawa service that can help you to effectively and thoroughly restore your home to its normal state fast; and possibly even prevent future damage by pinpointing solutions you could explore and get done to avoid another water disaster. When shopping for a water extraction service in Ottawa to partner with, here are some key things you should remember:
Choose a service that responds promptly to your requests. Water damage is one of those disasters that requires immediate response because it only compounds and becomes increasingly complicated the longer it remains unaddressed. This is why it is critical for you to find a water extraction service in Ottawa that will respond quickly to your call and start clean-up and restoration as soon as they have inspected the damage. The best water damage restoration services are those that offer 24/7 help lines and emergency planning services, providing client's peace of mind that help will be on their way whenever it is needed.

Find a water damage restoration company in Ottawa that employs skilled, well-trained, licensed, and insured personnel and teams. Find out whether the company is duly licensed and fully insured within your city or jurisdiction. Consider their years of experience as well as their areas of expertise. Ask about trainings that their crew members receive when it comes to water extraction and damage restoration techniques and methodologies. Know whether they are certified by reputable industry associations with well recognized certification programs.

Choose a water damage restoration service that provides you with a solid plan for action and repair after appraising the damage and one that can help you navigate through often complex insurance claims processes. This is important because one of the most challenging aspects of recovering from water damage is finding success in filing for an insurance claim. The best water damage restoration companies are experienced in working with various insurance providers and ushering in fair, honest, properly documented, and timely claims.
SHARE THIS: